The Pacific Thermo Systems DirectInject™ Steam Generator System provides ultrapure steam to any diffusion tool, atmospheric or vacuum, easily and continually without any direct support at a fraction of the cost of any other steam generating systems.  This system provides oxidation rates, film uniformity and quality unmatched by other methods used today.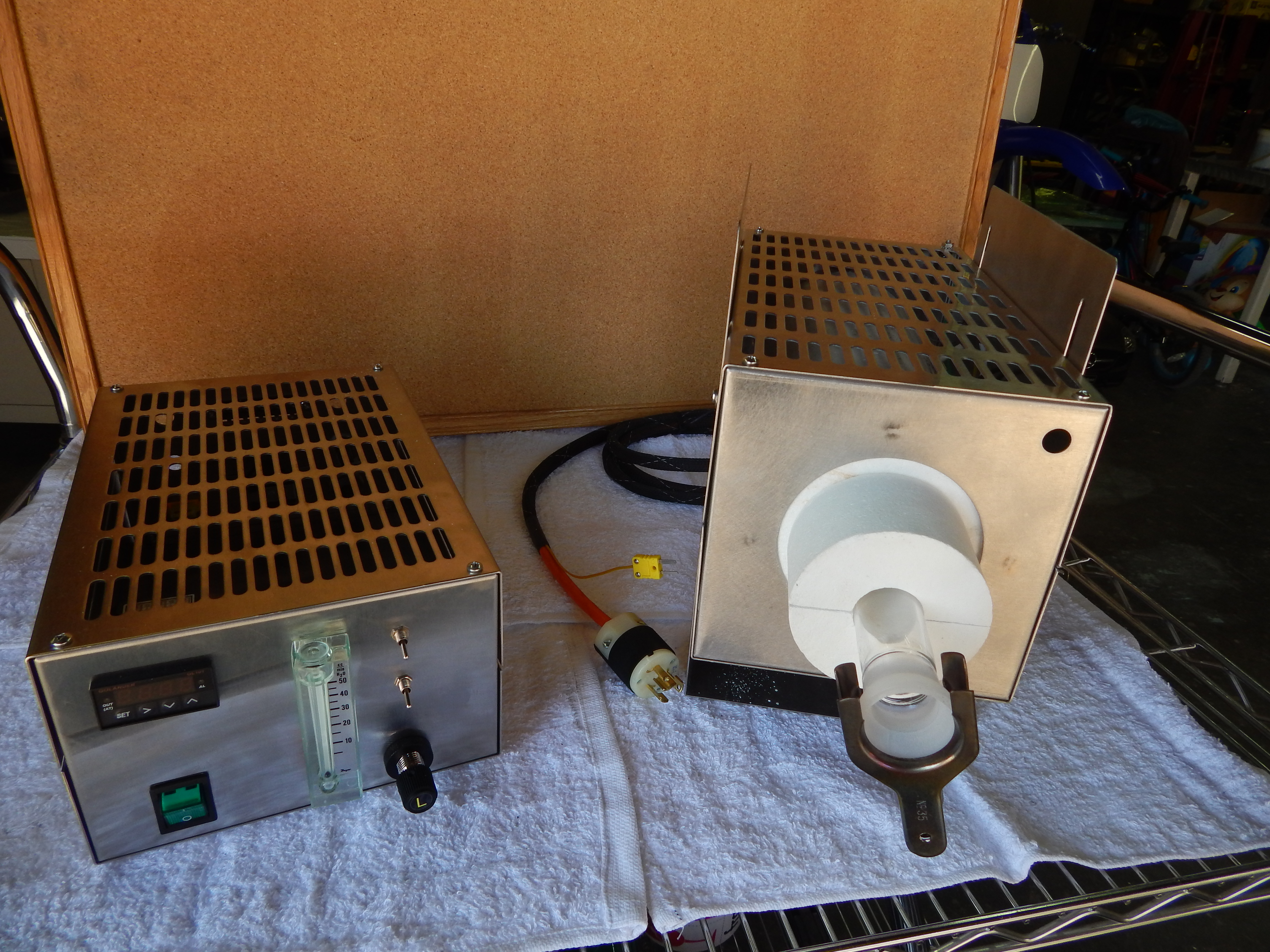 The DirectInject™ Steamer can easily and quickly replace present steam generating systems and only requires recirculating plant DI water in very minute quantity to generate up to 50L per minute of ultrapure steam. The DirectInject™ is very small compared to other systems on the market with the steam reaction chamber connecting directly on the gas input port at the back of the process chamber; this eliminates long quartz hookup tubing that requires heater tape. The control/distribution box easily fits on any furnace shelf and can be facilitated and operational in less than one day and does not require shutting down any part of the furnace bank.
The DirectInject™ Steamer System completely eliminates bubblers, autofill systems and highly flammable , explosive and very expensive hydrogen.
The DI water used to generate steam is contained throughout the DirectInject™ Steamer in Teflon. All control valves, check valves, fittings, tubing and associated parts are Teflon that has been cleaned for DI water containment. No stainless or other materials are present in the DI water path. The system includes a 0.03 micron DI water filter that removes particles and heavy metal contaminates.
The DirectInject™ Steamer has a secondary application as a tube/boat/paddle cleaning system for POC13 deposition process. By injecting steam into the process chamber, the The DirectInject™ becomes an insitu cleaner; the boats and paddle can be cleaned at the same time. This cleaning cycle can be done after each run or once a week depending on use frequency.
The DirectInject™ steamer is CE marked.